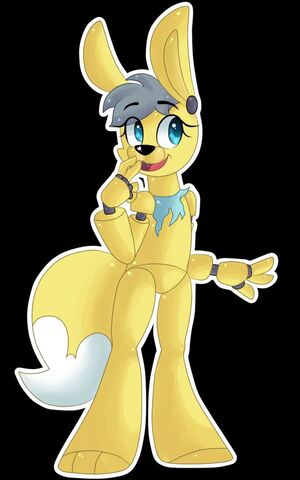 Jumptrap is a golden bunny with a long tail. She's in the 3rd and the 4th game (as a plushie). Jumptrap has grey hair. She is one o3: Use the audio devices to let Jumptrap move
Night 4: Jumptrap will appear at the front of the window or in the vents
Night 5: Beware. This night, Jumptap is the most dangerous.
Night 6: same as night 5
Night 7: Nightmare mode
Jumptrap is a plushie. She is always on the cupboard in your room.
Ad blocker interference detected!
Wikia is a free-to-use site that makes money from advertising. We have a modified experience for viewers using ad blockers

Wikia is not accessible if you've made further modifications. Remove the custom ad blocker rule(s) and the page will load as expected.